Dialogic DSI SIGTRAN Stack

SIGTRAN Stack for High Performance Applications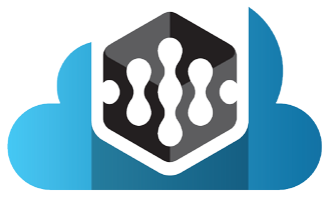 Click here to jump to more pricing!
Overview:
Proven SIGTRAN protocol implementations for use within high performance products. Use with the DSI SS7 Stack to build scalable systems for Prepaid, Roaming, SMS, USSD Services, Location Based Services etc. Dialogic DSI SIGTRAN Monitor delivers high-density protocol monitoring enabling applications to monitor SIGTRAN traffic between active signaling points and trigger intelligent actions.
The DSI Development Package available now includes a set of Java classes providing functionality for use in a Java environment.
SIGTRAN Software
SCTP - (Stream Control Transmission Protocol) IETF RFC4960, RFC3309
M2PA - (MTP2 User Peer-to-Peer Adaptation Layer) IETF RFC 4165
M3UA - (MTP3 User Adaptation Layer ASP and IPSP) IETF RFC 4666, RFC 3332
SUA - SUA (Signaling Connection Control Part User Adaptation) RFC 3868
SIGTRAN Monitor - Delivers high-performance, high-density protocol monitoring that enables applications to interrogate SIGTRAN traffic between active signaling points and trigger intelligent actions. SIGTRAN Monitor, a software only application, joins Dialogic Network Interface Boards that have circuit-switched network monitoring capabilities.
Distributed Signaling Interface (DSI) Protocol Stacks
Dialogic Distributed Signaling Interface (DSI) Protocol Stacks support a range of Signaling System 7 (SS7) and IETF SIGTRAN specifications to provide solid building blocks for the most advanced applications. These signaling protocols have been extended for multiple country-specific and geographic-specific variations, such as the following:
American National Standards Institute (ANSI) and Telcordia Technologies (formerly Bell Communications Research; Bellcore*) standards within North America
European Telecommunications Standards Institute (ETSI) standard in Europe
International Telecommunications Union (ITU) global standard
The Internet Engineering Task Force (IETF) develops and promotes the Signaling Transport (SIGTRAN) protocols that allow the transport of packet-based Public Switched Telephone Network (PSTN) signaling over Internet Protocol (IP) networks. These protocols gain more and more importance as they suitably position customers to participate in the migration to IP networks.
The Dialogic DSI SS7 Stack and Dialogic DSI SIGTRAN Stack are complemented by the DSI run-time environment that coordinates the execution of signaling operations among separate processors in the configuration: the application host computer, the Dialogic Network Interface Boards with protocol acceleration capabilities, and remote signaling servers where messages can be processed without use of host computer cycles. The DSI message handling software transports signaling information between protocol layers or between a protocol layer and an application layer in a totally transparent way, regardless of the physical source and destination of the messages.
The DSI SS7 Stack enables developers to use SS7 for many applications including prepaid calling, Short Message Service (SMS), Location-Based Services (LBS), Intelligent Networking (IN), and many others. The protocol stacks, boards, and servers have been deployed throughout the world, providing signaling in various networks, as well as connections to many switch types. This facilitates the deployment and the portability of Value Added Services (VAS) in circuit switched (PSTN) and Next Generation Networks (IP) at a worldwide level.
The SS7 and SIGTRAN Protocol Stacks
The SS7 and SIGTRAN protocol implementations available from Dialogic are shown in Figure 1 with their relationship to the Open Systems Interconnection Basic Reference Model (OSI Model).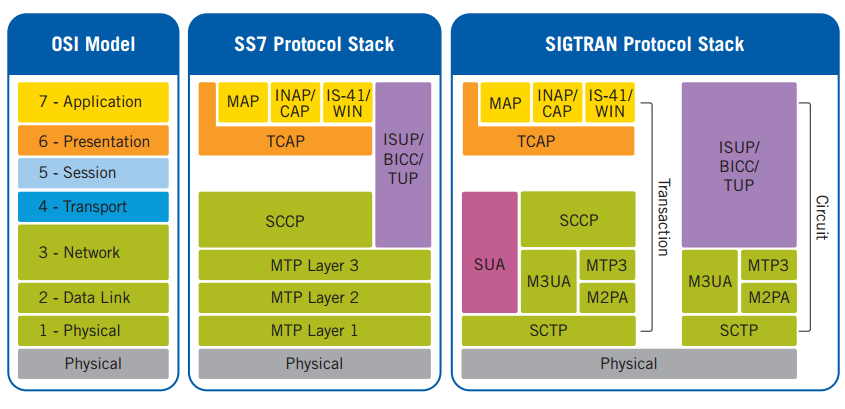 Figure 1. DSI SS7 and SIGTRAN Protocol Stacks
Features and Benefits:
SIGTRAN Stack
APIs address complete message content to enable unrestricted service creation
Common API for SS7 and SIGTRAN protocols to aid migration of services from TDM to IP carrier networks, e.g. MTP3 to M3UA
DSI SIGTRAN Stack supported for Solaris, Linux, and Windows
SIGTRAN Monitor
Features
Benefits
Monitors user-selected types from M2PA, M3UA, and ISUP messages as well as those from specific network nodes
Minimizes the CPU and network load by capturing only those messages that pertain to the user application
Monitors multiple Ethernet ports simultaneously
A single software instance can monitor a high volume of traffic
Parses SCTP packets into discrete messages
Simplifies the user application by performing low-level, complex message decoding
Detects traffic congestion and defers sending monitored messages until congestion abates
Prevents monitoring from degrading the primary mission of the SIGTRAN service
Various capacities are available to meet network density and throughput demands
Matches capital expense to specific performance requirements
Supported SIGTRAN Protocols:
SIGTRAN protocols specify the means by which SS7 messages can be reliably transported over IP networks. SIGTRAN protocols run on the host
SCTP (Stream Control Transmission Protocol)
The DSI SIGTRAN Stack can be used with native operating system versions of SCTP for Linux and Solaris or the DSI SCTP Layer, which is a proprietary implementation.
DSI SCTP Layer complies with these specifications:
M2PA (MTP2 User Peer-to-Peer Adaptation)
M2PA protocol allows SS7 signaling links to use IP as its transport layer. These links may be inter-chassis links, part of a dualresilient pair, or network-facing links to any other equipment supporting M2PA.
DSI M2PA Layer complies with these specifications:
RFC4165 (final version)
RFC4165 (draft version 9)
M3UA (MTP3 User Adaptation)
M3UA offers a standard-based interface between MTP3 user parts (ISUP and SCCP running on an application host) and a signaling gateway offering MTP services.
DSI M3UA Layer complies with this specification:
SUA (Signaling Connection Control Part User Adaptation)
SUA is a protocol for the transport of any Signaling Connection Control Part user signaling over IP using the SCTP. The protocol is designed to be modular and symmetric, to allow it to work in diverse architectures, such as a Signaling Gateway to IP Signaling Endpoint architecture as well as a peer-to-peer IP Signaling Endpoint architecture.
DSI SUA Layer complies with this specification:
Specifications:
Technical Specifications
SIGTRAN Stack
DSI SIGTRAN Layers execute with variable capacities depending on the license purchased. The throughput rate is equated to the number of links carried over a 64 Kibps TDM link (link equivalents). The connection capacity is measured in the number of associations, link sets, or remote peers supported.
SCTP

Associations: 256
Native kernel SCTP support: Adaptation layer for Linux and Solaris

M2PA

Licensed capacities:
— Throughput (link equivalents): 4 / 16 / 32 / 64 / 128 / 256
— Associations: 4 / 16 / 32 / 64 / 128 / 256

M3UA

ASP (connect to SG): Yes
IPSP (peer-peer): Yes
Routes: 256
Licensed capacities:
— Throughput (link equivalents): 4 / 16 / 32 / 64 / 128 / 256
— Associations: 4 / 16 / 32 / 64 / 128 / 256

SUA

ASP (connect to SG): Yes
IPSP (peer-to-peer): Yes
Global Title Translation entries: 1,000,000+ (memory limited)
Routing keys: 256 (for Remote SG or Remote AS)
Local Application Servers: 4
Licensed capacities:
— Throughput (link equivalents): 4 / 16 / 32 / 64
— Associations: 4 / 16 / 32 / 64

SIGTRAN Monitor

Licensed capacities:
— Throughput (link equivalents): 16 / 32 / 64 / 128 / 256 / 640 / 1,280
— Number of Taps (message types and destinations): 2 / 4 / 8 / 16 / 32 / 64 / 64