Applications for Service Providers and Enterprises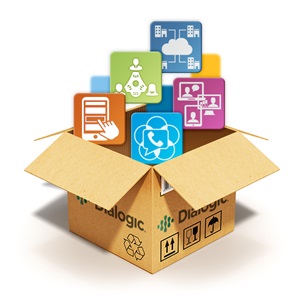 Dialogic offers a community of ready-to-customize software applications, covering a spectrum of solutions for both enterprise and service provider deployments. Based on proven platforms, the portfolio of Dialogic applications and services can improve time-to-market, cut development costs, and reduce maintenance expenses.
Dialogic software applications are available in any one of the following forms, accommodating the level of integration to match customer needs:
White-label, ready to private label and deploy
Modular building blocks for integration into existing environments
Full custom applications
Dialogic PowerVille LB is a software-based high-performance, cloud-ready, purpose built and fully optimized network traffic load-balancer uniquely designed to meet challenges for today's demanding Real-Time Communication infrastructure in both carrier and enterprise applications.
The Dialogic PowerVille portfolio includes: